Is Mold Damaging to Commercial Properties in Paramus?
7/30/2021 (Permalink)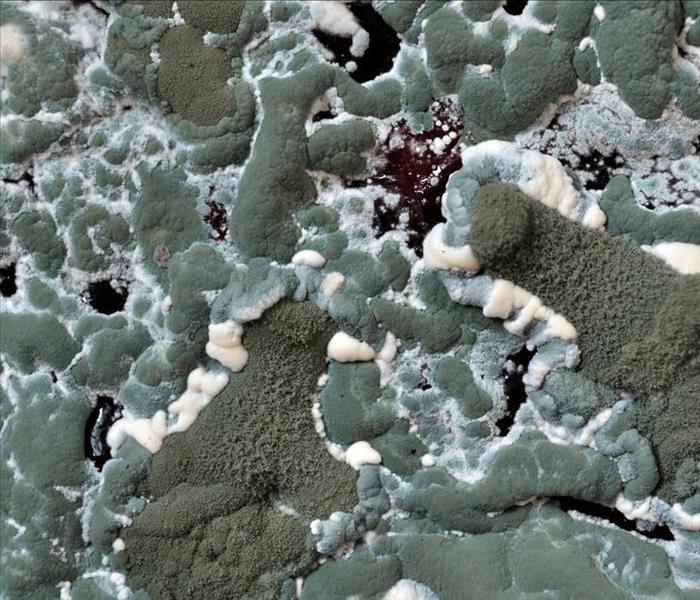 Mold can damage structural integrity. SERVPRO uses the latest technology and equipment for every mold remediation service. Call now!
SERVPRO of Paramus Can Perform Mold Remediation and Abatement for Commercial Businesses
Microorganisms like mold require moisture, organic matter, and temperature to grow. Commercial premises can offer these conditions for mold growth, affecting indoor air quality, sanitary standards and even damaging the property's structural integrity. Discovering mold requires immediate action, including:
Mold inspection
Mold Remediation
Mold specialists AMRT
Mold remediation services in Paramus can help to return your business to a safe and sanitary standard. The factors that may lead to molds, such as the age of the building, material construction, and ventilation systems, can usually be addressed by SERVPRO mold remediation professionals to prevent mold issues from becoming long-lasting issues. Our crew chiefs can help communicate with your staff about no-entry zones and any safety hazards that may be present due to the mold damage in your premises. SERVPRO technicians can:
Inspect and clean heating ventilation and air-conditioning (HVAC) systems to prevent condensation or moisture buildup from spreading through the premises.
Our technicians have mold certifications which help them perform expert remediation and return premises to sanitary conditions.
Abatement removes mold-infested materials from the property altogether and replaces them with clean materials.
Protecting your staff and customers from mold is a priority. Contact SERVPRO of Paramus for commercial mold remediation at (201) 445-5588.