Hillsdale Home Having a Water Problem?
5/19/2022 (Permalink)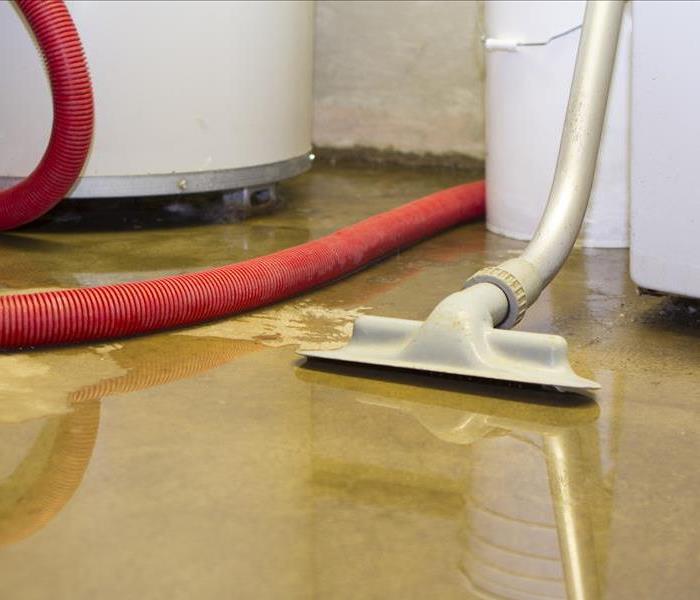 What! DIY'ers drying their home in Paramus without advanced equipment like SERVPRO's centrifugal heated air mover? Call us for positive results.
Tips for Performing Water Cleanup in Your Hillsdale Property
The scene of standing water in your kitchen, dining room, living room, or even the bedroom can be stressful. Water does not belong there. If you do not take care of this problem quickly, you may incur unimaginable damage within a short time. In any water incident, you can take the following steps to clean up your residence.
Observe safety
Before you start performing water cleanup in your Hillsdale home, take precautions to ensure safety. Switch off the power to prevent the risk of electrocution if the water is pooling around outlets or appliances. You should also try to wear thick rubber gloves to protect your hands.
Remove the water
You can remove the water using mops or a shop vac. Remove as much water as possible to speed up the drying process. Please consider hiring a professional water damage restoration company like SERVPRO to help you out. We have powerful water extraction equipment such as portable pumps and wet/dry vacuums. We can use them to remove water from your carpets and hardwood floors effectively and quickly, perhaps saving your efforts and possessions.
Dry the affected areas
Drying your home after a water intrusion incident is best done by professionals because the typical fan may not remove all the moisture. Dampness can cause secondary damage to your home. The moisture enables the growth of fungi which can cause wood rot. Paint and plaster can deteriorate, and wallpaper can loosen. Our technicians can use industrial-grade air movers and dehumidifiers to dry the floors, walls, and other surfaces in your home thoroughly. We also use thermal imaging cameras to inspect and monitor the moisture in building materials. If the water pooled on your carpet, our technicians can use moisture sensors to detect moisture in the carpet and pad. Moisture sensors have sharp probes that can penetrate through carpets and padding to determine if there is moisture in the subfloor underneath.
Disinfect and deodorize
Regardless of the cause of water intrusion, it is essential to disinfect your home to kill bacteria that the standing water might have spread. Microbes are present in any water damage, be it black, gray, or clean water. They may proliferate and cause one category of water damage to deteriorate into a more contaminated category. Our SERVPRO crew can use antimicrobial products to sanitize the affected areas. Your home may also have bad scents after a water intrusion incident. We can use equipment like hydroxyl machines, air scrubbers, and Vaportek units to remove the offensive odors. We understand how odors spread through water, and we can eliminate them.
If you need help to restore your Paramus, Westwood, or Washington Township home after water damage, contact SERVPRO of Paramus at (201) 445-5588. Our SERVPRO team is available 24/7 and will respond quickly to your emergency.