What is Rain Runoff and How Does it Impact Your Paramas Home?
4/20/2022 (Permalink)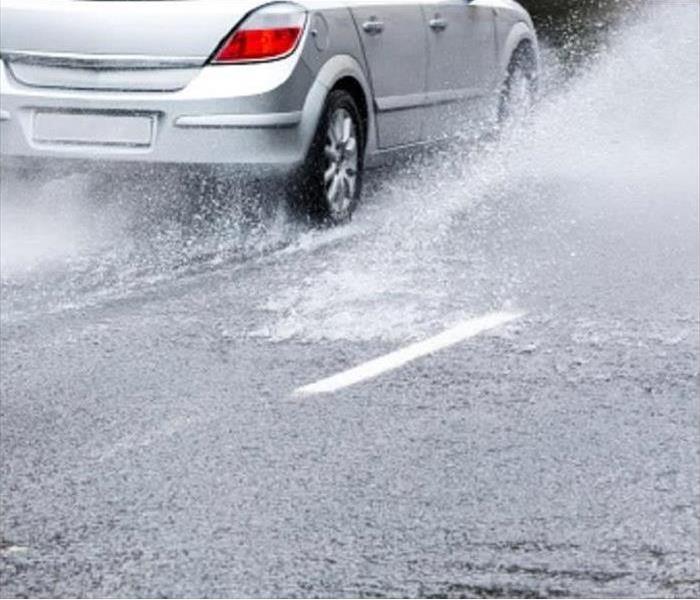 Heavy rains can cause rain runoff to enter your home. Call SERVPRO for the expertise to remove it quickly.
Rain Runoff Causes Flood Damage in Paramus
North Jersey is densely populated, and our many retail and commercial outlets offer paved parking for all. Residents of Paramus can find rain runoff impacting their homes, filling basements and lower levels with potentially contaminated water. We invest in state-of-the-art equipment and a highly-qualified workforce ready to help with flood water woes.
Flood damage in your Paramus residence is unduly disruptive and destructive. It cannot be ignored and requires the assistance of professional remediation specialists. Rapid removal and a complete dry out are essential to avoid progressive deterioration of building materials and inhibit mold growth.
Our SERVPRO flood damage remediation crews are prepared to work immediately after our experienced project manager assesses the situation and develops the job plan. We stock our vehicles with the equipment, products, and specialized tools needed for the series of tasks we anticipate completing so that we can begin working as soon as we reach the worksite.
The crew is also fully trained and certified in various specialties such as Water Damage Restoration Technician (WDRT) and Applied Structural Drying Technician (ASDT). The Institute of Inspection, Cleaning, and Restoration Certification (IICRC), an international standards development organization for the restoration industry, provides the coursework and knowledge base supporting our employees.
Water quality assessments generally indicate that floodwaters are contaminated, so we contain and dispose of them following applicable regulations. SERVPRO uses commercial-grade pumps and water extractors to get that part of the job accomplished. We use sensitive moisture meters and thermal scanners to detect hidden water, using flood cuts or top-down extraction to release it.
Cleaning and disinfecting with EPA-registered antimicrobials follow. The flooded space receives thorough structural drying using air movers, heaters, and dehumidifiers. We continuously monitor for moisture levels, ceasing the drying efforts only after the reading return to normal.
We also assist with an evaluation of the damage done to contents, often transporting them to a protected area on your property or our production facility. Specialized SERVPRO technicians offer innovative strategies like freeze-drying for papers and photos and controlled drying chambers for electronics and furnishings.
SERVPRO of Paramus is ready to help with all aspects of flood damage remediation. When runoff becomes a problem, contact us at (201) 445-5588.