How to Remove Soot and Smoke Damage From Your Paramus Home
4/7/2022 (Permalink)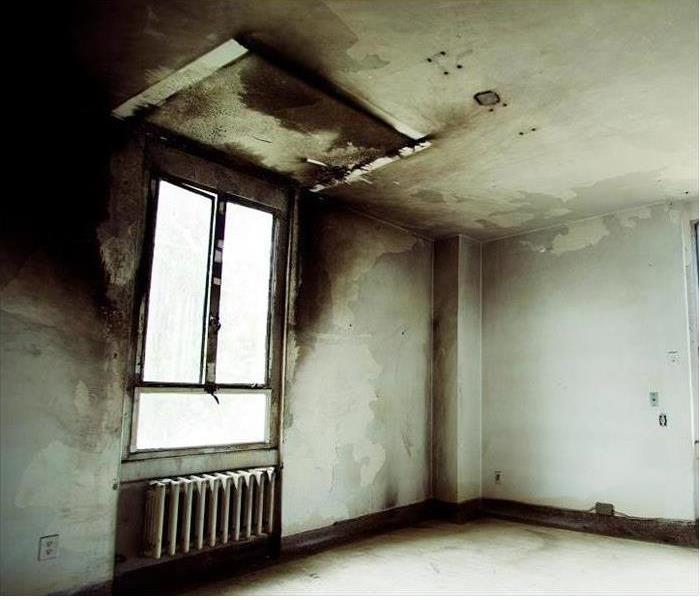 Removing smoke and soot damage from walls can be difficult. You can trust the experts at SERVPRO of Paramus to clean your home.
Dry Cleaning is not Just for Clothing - We Use it to Cleanup Smoke-Damaged Homes in Paramus.
Restoring our customers' homes in Paramus means that every aspect of their house's damage needs attention. We provide this in a diverse number of ways, using different methods. We have the necessary materials to ensure that not only do we do this effectively but that we also do so efficiently.
If the surfaces inside your home in Paramus become soot-covered, permanent staining and corrosion can happen. We know how to remove this from both washable items and non-washable ones. Dry cleaning methods work to remove soot and smoke residue from non-washable surfaces. Wetting these items could lead to irreversible damage. SERVPRO's dry cleaning methods prevent this from happening and save you from needing to replace such belongings and other materials.
Two of the most relied upon methods are the dry sponge and the vacuum. Both remove and trap soot particles. The sponge relies on its pores, and the vacuums we use come with HEPA filters. Our vacuums trap lighter particles of soot. SERVPRO technicians often use a brush with the vacuum to remove more of the larger-sized particles. We can get surfaces cleaned more fully with the sponge after removing a significant portion of the soot.
A sponge can clean large areas of walls and ceilings before it begins to show overload by leaving streak marks behind. Once this happens, we continue with another sponge. While these are reusable after we rinse and air dries them, we do not need to do this on the job site, as they come in packs of a dozen.
Another method that removes soot is compressed air, which can blow soot off surfaces without introducing any moisture into the material we are cleaning.
The stress on a displaced family can create additional problems, and we want to eliminate the mess that keeps our customers from residing in their residences. We use these same techniques to prepare washable surfaces for wet cleaning, as the removal of any soot beforehand makes the process more efficient.
SERVPRO of Paramus can help your family with these and other methods after smoke and fire damage create a dirty mess in your Hillsdale, Washington Township, or Woodcliff Lake residence. Call us at (201) 445-5588, any time, 365 days a year, to speak to us about how we can help.