Which Firm Handles Mold Damage in Paramus Effectively?
2/4/2022 (Permalink)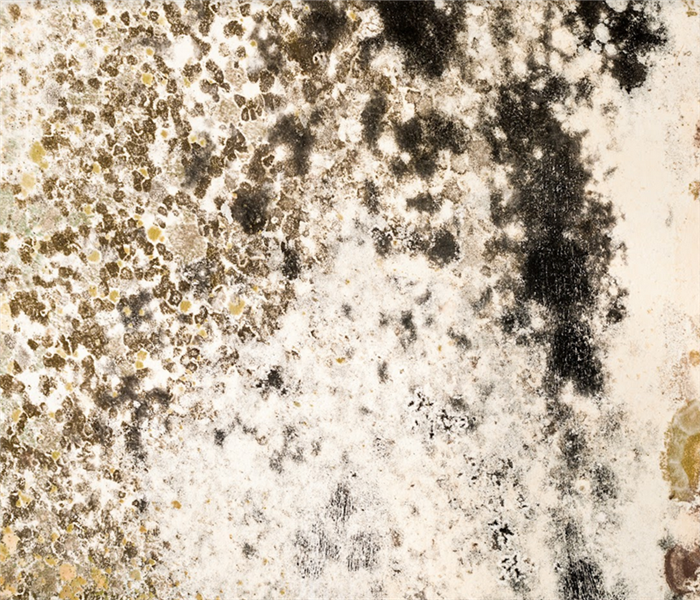 Team SERVPRO has the certified technicians and advanced equipment to detect and remediate the mold damage in your home. We are standing by 24/7.
SERVPRO Has Expertise in Performing Mold Damage Remediation in Paramus
Mold can cause health effects to you and your family. Therefore, remediating it without contaminating other parts of your home or people is a priority. SERVPRO's mold remediation experts can assist you in handling mold issues.
The main goal of mold damage remediation in your Paramus residence is to minimize the risk of exposure. It is essential to identify and eliminate the underlying causes of dampness to prevent mold from reappearing. Ongoing prevention like keeping your home dry is a crucial concept in mold intervention. We usually base remediation decisions on the amount of visible mold contamination or the condition of the area. The strategies that SERVPRO can use to remediate mold include:
Identifying and eliminating the moisture source.
Removing and remediating contaminated contents.
Physically removing mold from the structure.
Disposing of contaminated materials.
Identifying and eliminating the moisture source
We can use thermal imaging cameras to inspect and monitor the moisture in building materials. These devices can show how water travelled in your home. Our SERVPRO team can remove moisture using air movers and dehumidifiers. Eliminating the moisture source may also involve structural modifications like adding insulation.
Removing and remediating contaminated contents
Our SERVPRO team can remove contaminated and non-contaminated contents from the affected area. We can clean contaminated contents thoroughly or discard them.
Physically removing mold from the structure.
We can remove affected porous materials and discard them. We can use a HEPA vacuum to decontaminate porous materials which are contaminated with mold spores or dust on the surface. HEPA filters can trap a large number of small particles that other vacuum cleaners would recirculate back into a home's air. They can remove 99.97 percent of particles, 0.3 microns in size or larger. We can scrub and clean affected non-porous materials.
Disposal of contaminated materials
We seal the contaminated materials we remove from a building in 6 mil polyethylene bags to prevent the dispersal of spores. Our team discards them following local regulations.
If you need mold remediation services, call SERVPRO of Paramus at (201) 445-5588. We're Faster To Any Size Disaster.