How Can Westwood Homes Benefit From Flood Damage Restoration?
10/27/2021 (Permalink)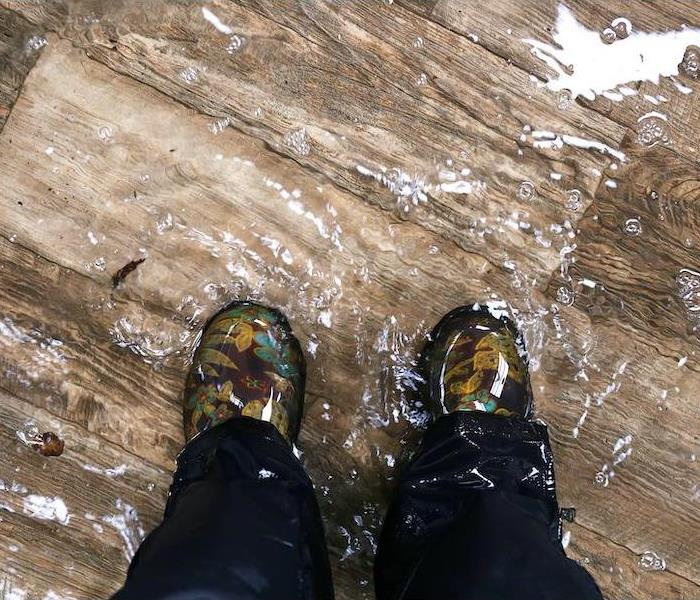 Storm and flood damage mitigation by SERVPRO IICRC certified technicians is the best choice you can make for your home. Call now!
SERVPRO Technicians Bring Years of Experience and Expertise to Water Damage Cleanup in Westwood
After floodwater affects a Westwood property, some homeowners attempt to dry out the property on their own. The water may recede rapidly, but the floor, subfloor, and walls may need attention to get dried completely. If the moisture remains, further damages can occur within the structure. Signs of water damage to walls include:
Warping and buckling
Sloughing off of the outer layers
Saturated portions deteriorating
A Westwood homeowner undergoing flood damage cleanup can find the situation happened in numerous ways. A forgotten window left open during heavy rains can drench the drywall around the sill, and the result can be a portion of a wall that buckles and warps. The insulation inside may require removal to dry to the interior wall cavity completely. In some cases, the techs will need to remove the damaged portion of the wall in an action known as a flood cut. This action stops further damage to the wall from excessive moisture.
The professional equipment used by SERVPRO assists in pulling even embedded moisture out of the structure. The techs use their equipment to determine areas of collective moisture. This ensures they know where to focus their water removal and drying efforts. Once they run their drying equipment, the techs set drying goals and then scope the property to ensure no pockets of water vapor are left behind.

After the floodwater extraction and drying, this SERVPRO location holds a general contractor license #13VH001305854800. The technicians can perform any needed repairs on the structure, from reconstruction to priming and painting in colors chosen by the homeowner.

SERVPRO of Paramus at (201) 445-5588 supports the local Westwood area with its flood damage restoration services. The trained, certified technicians are available 24/7 to make the water damage in the home, "Like it never even happened."