Is Water Mitigation Vital for Restoring Homes in Paramus?
9/9/2021 (Permalink)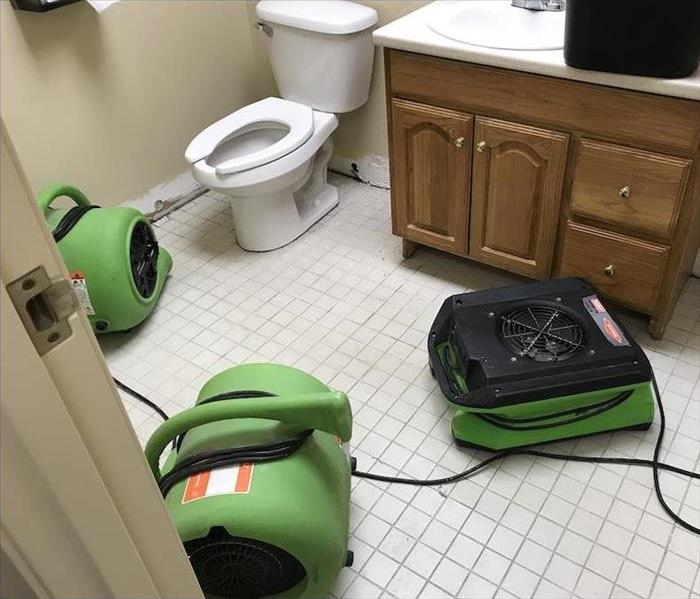 Water damage may happen in many different ways. SERVPRO has the solution for every water damage restoration service you need.
SERVPRO Has Expert Water Mitigation Technicians Ready to Help Paramus Residents
Restoration companies use dedicated technicians to work as a go-between for the homeowner, insurance adjuster, and insurance company. Processing a claim following a water intrusion event can be tricky. Restoration technicians can help to reduce the permanent losses in your home by using their training and access to assistive drying equipment. The process of lowering permanent losses is referred to in the industry as mitigation. Mitigation is a manifold process, but the core principle in water damage events focuses on drying the building appropriately. Once contents, structure, and building assembly are adequately dried, the chances of excessive damage are greatly reduced. Restoration technicians help with:
Water damage restoration
Water clean up
Water damage repairs
Being able to measure the effectiveness of water mitigation efforts in your Paramus home is vital. Without counting the impact of our drying strategy, we cannot understand when the house is dry or how effective and efficient the system is. Measuring can also help reduce overdrying of parts of the home, which wastes energy and can also be damaging to some materials within the building assembly. Measuring equipment can also help identify trapped moisture pockets and humidity levels, which can be damaging to the home environment in the long term.
Calcium carbide testing can help ascertain the amount of moisture removed from a sample material which can then be applied to larger structural elements of the home.
Capacitance meters are non-invasive measuring equipment that uses an electrical frequency to measure conductivity. Wetter materials are generally more conductive than dry ones.
Capacitance meters can have drawbacks relating to their ability to gain direct contact with the materials in question. In these circumstances, we can rely on conventional moisture probes to ascertain moisture content.
Professional mitigation can save money in the long run. Contact SERVPRO of Paramus for water mitigation at (201) 445-5588.