We Put The Flames Of Worry Out In Paramus After A Fire
4/2/2020 (Permalink)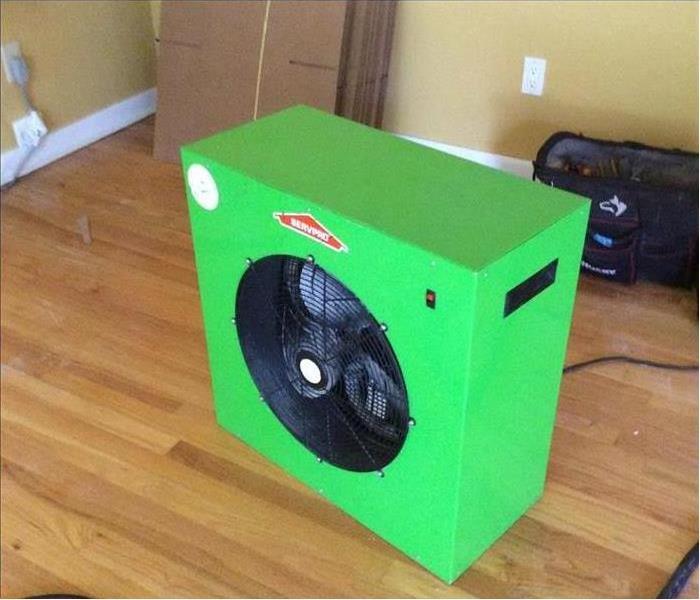 We used our ozone machine to counteract the smoke produced from a fire in this home. Call us right away to prevent further damage.
I live in Paramus, How do I Tackle Cleaning Up After a Grease Fire?
SERVPRO Technicians Use Specialized Cleaning Techniques for Fire Damage Cleanup
After a fire, homeowners are faced with many challenges before their lives can return to normal. One of these challenges is the extensive cleanup required after a grease fire in the kitchen. Although it may be a small fire, smoke residue and odor tends to permeate throughout the home.
What techniques do SERVPRO IICRC-certified technicians use for Fire-Damaged Paramus Homes?
1) Finding and Identifying: We locate the smoke residues in the impacted areas to determine the type of residue and the best way to clean it and then remove it.
2) Vacuum: Some residue has loose, dry carbon particles, requiring vacuum removal rather than wet removal that grinds the residue further into the surface.
3) Dissolve: For residues that are not dry, technicians use professional cleaning products to dissolve the residue. This loosens the bond to the surface and can then be rinsed away or extracted using a portable extraction device.
For cleanup assistance after fire damage, contact SERVPRO of Paramus at (201) 445-5588.
See more about Paramus.