Hotel Guests in Paramus Getting Wet? Call SERVPRO Fast for Water Removal
6/11/2019 (Permalink)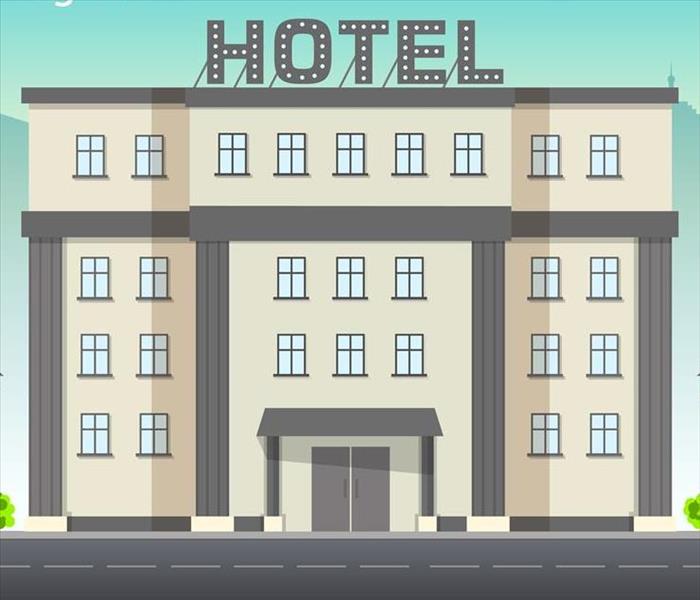 For Commercial Properties in Paramus with a Water Damaging Event--Call SERVPRO for Cleanup and Restoration
Professional Help Reduces the Impact of Commercial Flood Damage in Paramus Hotels
Closing a business that offers food or accommodation even for a day is not something to look forward to since the inconvenience it creates for your customers can leave a lifetime impression on them. So when a flooding incident affects your hotel, you need to take immediate steps to mitigate the situation. A professional restoration service has the necessary resources, including skilled crews and a variety of equipment to handle the process smoothly.

There are different dynamics at play in separate incidences of commercial flood damage in Paramus. Restoration, therefore, requires quick thinking and some degree of improvisation. You need to know whether leaving contents in place or taking them out to pave the way for restoration can quicken the process. Our SERVPRO technicians have extensive experience dealing with flooded hotels so we can advise you on the quicker approach.

Flooding can leave high levels of contamination or wet swathes in your property, depending on how the incident unfolds. A torn roof or other problems in higher levels of your building can leave a significant number of contents and building materials wet. The good news is that such intrusion mostly involves clean water, so soiling and contamination is limited, unlike cases involving rising ground water. Our SERVPRO technicians scope your property to establish problem areas. We also apply stopgap measures such as installing roof tarps to protect your property from additional damages as we clean up soiling and other storm damages.

Restoring the hotel to its preloss state requires the elimination of all traces of excess water. Such removal is a multi-step process that involves extracting standing water, drying contents and materials as well as restoration of normal humidity levels. Our SERVPRO crewmembers are trained in ASD, Applying Structural Drying, allowing them to utilize the best approaches when drying your hotel. Apart from using sophisticated air movers and dehumidifiers, we also segment the affected areas into smaller drying chambers using plastic sheets, expediting the entire process.

In case your hotel floods, call SERVPRO of Paramus for assistance at (201) 445-5588. We are available at any time. With our combined resources, we can help fix flood damage "Like it never even happened."
More about this area by clicking.