What Type of Fireplace is Best?
1/7/2019 (Permalink)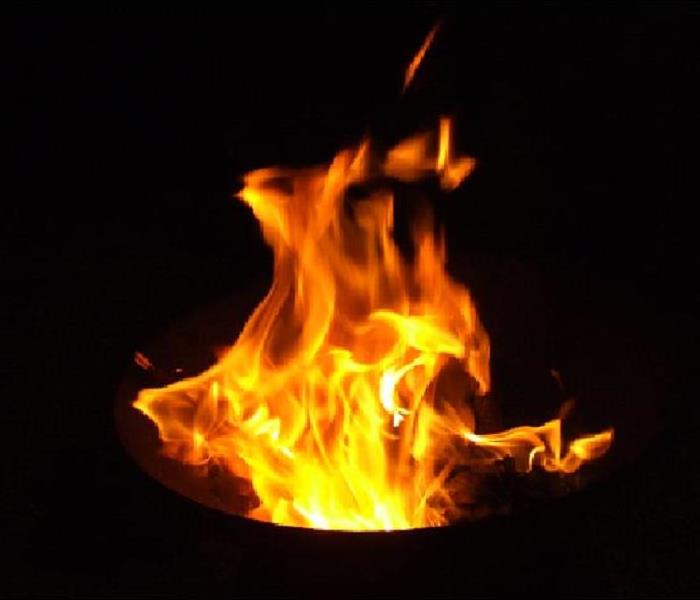 Did you know that 1 in every 3 homeowner uses a fireplace to provide heat in their home? It is also one of the top 10 sources of a fire in a home. There are several different types of fireplaces out there to use, some safer than others. This blog will help you distinguish which one may be best for you.
Some key factors to think of when choosing the right fireplace for you are the following:
Efficiency
Cost
Maintenance
Safety
1. Traditional fireplaces -wood-burning
A traditional fireplace is nostalgic for many people and can often been seen by some as the one and only fireplace out there.
It involves an open combustion system which can produce some heat but the heat generated actually just gets sucked back up the chimney like a vacuum. Older fireplaces are around 10-15% efficient in producing heat into a home.
It requires a chimney which in itself has its own maintenance needed. If they aren't inspected and cleaned regularly, they can create a build-up of soot and other substances that can be flammable.
It also requires more effort to burn the logs correctly as well as the post fire clean up. However, many will say it is worth it because of the authenticity of having a real fire shooting sparks and crackling as it burns. It is easy on the eyes, creating a warm comfort feeling.
2. Gas
This method is most popular for a number of reasons. It takes minimal installation effort and can be installed almost anywhere since venting gets set up through a PVC pipe in the wall instead of a chimney. Everything is enclosed behind a piece of glass so it very safe to use with little to no monitoring. It can easily be turned on with a switch and heats up a home very well.
It also comes in a vent-less option however these emit the exhaust they produce into your home.
They produce an actual flame that is visible without the need of wood or pellets. It is very efficient in producing heat into a home.
3. Electric
This is probably the most mobile type of fireplace as it can be moved from room to room wherever it can reach an outlet. Downside is because there are no live burning flames it doesn't produce much heat.
It does prove to be ideal for commercial settings like hotels because of the beautiful appearance of a fireplace without the liability of burning someone who tries to touch it. Cost to buy one is more affordable but in the long-term electric bills will spike.
4. Bio-ethanol
This is the most expensive and referred to as the high-end option. They don't run on gas, wood or electric but bio-ethanol which is a burning fuel made from an alcohol produced by the fermentation of carbohydrates. They have no cleaning required and are very good looking on the eyes. Downfall is they do not provide as much heat as gas fireplaces and minimal protection from heat.
When deciding on which option is best for you we hope this helped point you in the right direction.