Some Steps to Effective Commercial Flood Damage Remediation in Paramus
9/8/2019 (Permalink)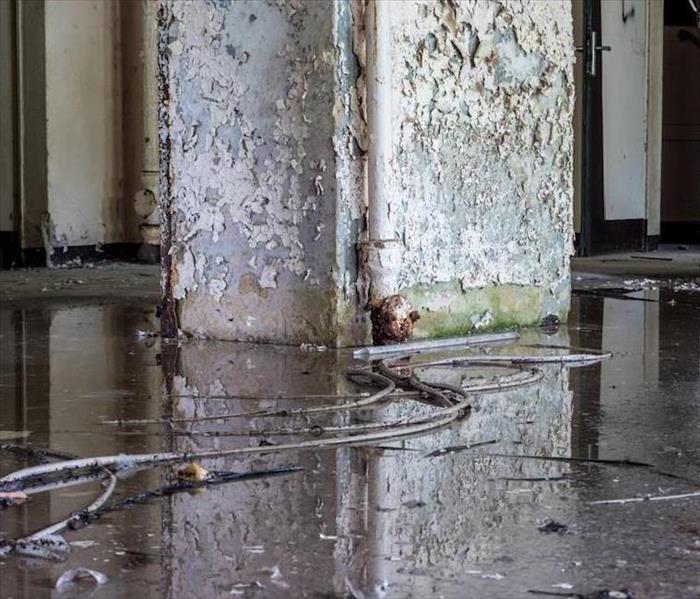 Flood damage can critically affect your business. Contact Team SERVPRO to quickly assess and dry out the premises.
Commercial Flood Damage Paramus – Preventing Contaminants from Spreading
Business owners always want their flooded premises cleared of debris, the water removed and everything dried as soon as possible, so their business is back in operation. SERVPRO understands these requirements and responds and works efficiently whenever there is a flood damage event.
SERVPRO responds fast to any commercial flood damage event in Paramus. Our crew chief can quickly assess the situation and muster the equipment needed along with skilled technicians to deal with your emergency. Water pumps, dehumidifiers, debris removal, and moisture detection is always top of the priority list to ensure our customers receive the best service possible.
Protecting Unaffected Areas of the Building
Often floods damage a portion of the office while other areas remain unscathed. Employees in these areas can often continue their jobs. A huge concern of SERVPRO is avoiding spreading contaminants (water, soil, or worse) throughout the unaffected areas of the building. Foot traffic, moving equipment, and dust from air movement can quickly contaminate these areas.
The crew chief can discuss the potential spread of contaminants with the client and the steps that may be required to avoid this problem. In some situations, it may be as simple as laying down runners to protect the floor from foot traffic transferring moisture and soil to clean carpeting.
Turn Off HVAC and Seal Registers
The objective is to avoid moist air or contaminated air from being spread to the rest of the building. Efficient moisture reduction may involve sealing off open doorways with 6-mil polyethylene plastic and creating a negative pressure situation.
Air filtration devices may be deployed to filter the air and exhaust the contaminated air outside the building while drawing in fresh air at the same time. None of the contaminated air is distributed to unaffected areas of the commercial space.
Rest assured that SERVPRO assesses the situation quickly and deploys the required resources to protect your existing space while restoring flooded areas. Our team wants to minimize the impact of the flood while restoring your commercial space, "Like it never even happened."
Call SERVPRO of Paramus at (201) 445-5588 for 24/7 serve. We serve Westwood, Hillsdale, Washington Township, and surrounding areas. We're Faster To Any Size Disaster.
Click here to see more info about the city of Paramus.