How Water Damage Affects Flooring Materials in Paramus
4/29/2019 (Permalink)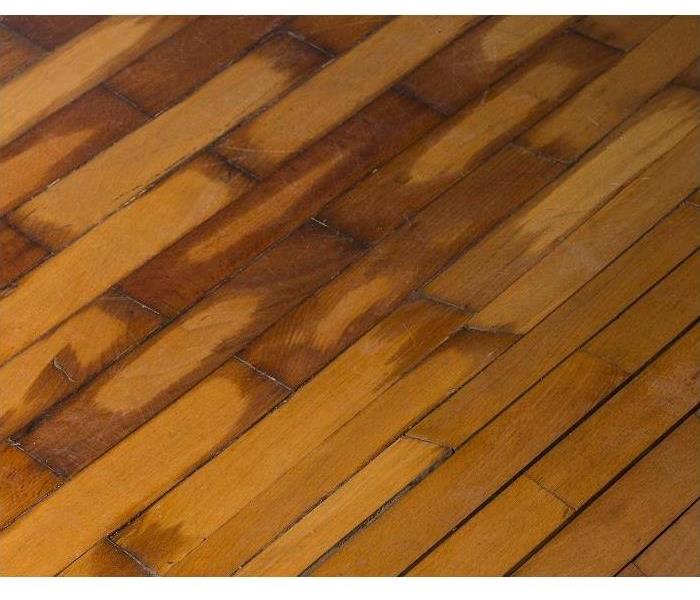 Quick remediation is necessary to prevent water damage to the flooring materials. SERVPRO has the equipment and expertise to quickly remove the water.
Why SERVPRO For Water Damage Restoration In Paramus
In a town so perfectly suburban that even The Wall Street Journal has to admit it, Paramus is an ideal place to live and raise a family. Minor disasters like a failing water heater or a broken inlet pipe still cost our neighbors thousands of dollars in damage and restoration expenses every year.
So why should you choose SERVPRO for eliminating water damage to your Paramus home? Every technician on our restoration team trains to the standards required by the IICRC (Institute of Inspection Cleaning and Restoration Certification). They can perform every task from removing standing water to performing minor repairs, and drying out the interior of each home.
Failed plumbing issues do not usually leave a large amount of water inside the home. Team members begin by removing this standing water with extraction wands. These devices are excellent for removing water about ankle deep or closer to the floor. Technicians can adjust the rate of vacuum and also use an internal heating element to help dry carpets and wood floors.
Making the adjustments can prevent delamination in carpets. This separation of the top and bottom layers happens when the glue softens from being underwater for too long, so quickly drawing it off reduces the risk. The wands are also capable of drawing out water from between floorboards to lower the threat of their cracking or splitting from extended exposure to the water.
SERVPRO technicians then examine beneath both to reduce the humidity. For carpets, this means lifting and rolling them up out of the way. They next remove the carpet pad and throw it out. Pads deteriorate quickly, and it is simply cheaper to replace them than waste labor hours trying to dry them. They next use air movers and fans to dry the floor before laying down the pad and replacing the carpet.
For wood floors, team members insert a moisture meter between floorboards to test the space underneath. If the air tests high, they carefully lift a floorboard usually hidden by a bed or other piece of furniture. Technicians insert a hose attached to an air mover to force warm, dry air into the space to increase the rate of evaporation. Once it tests at normal levels again, they carefully replace the floorboard. If needed, our personnel can strip the old veneer from the wood and apply a new coat for a professional appearance.
For SERVPRO of Paramus, the goal is to return every home to its original condition. To learn more, call us today at (201) 445-5588.
Read about Pararmus here.